Skip to content
Free Shipping on US Orders $85+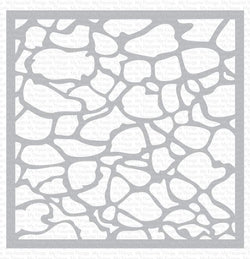 Perfect Pool Water Stencil
Your summer scenes are about to get even cooler. The Perfect Pool Water Stencil works like this: ink, rotate, ink, rotate, then ink and rotate again…that's it! What's the result? A gorgeous realistic rippling pool water effect. Dive in!
My Favorite Things is thrilled to bring you our line of premium stencils. These exclusive, American-made stencils will be an essential ingredient in your paper crafting and mixed media projects from this moment forward.
With our stencils you can paint, spray, mist, spritz, airbrush, sponge, doodle, mask, and more!
Our stencils will work on a variety of surfaces including card stock, canvas, cork, chipboard, acetate, and fabric.
July 2020 Release – 6" x 6" stencil