Skip to content
Free Shipping on US Orders $85+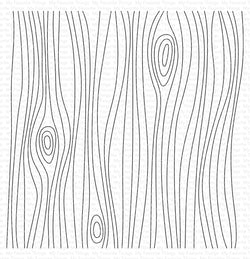 Whimsical Woodgrain Background
Released from the Vault
Personalize your projects with the playful knotty grain design the Whimsical Woodgrain Background boasts. This simple line drawing captures the essence of a fresh-cut board or the bark of a handsome old tree and provides an ideal backdrop for your nature-inspired projects.
Our background stamps are perfect for square cards or A2 cards in either a vertical or horizontal orientation. This stamp can be used with a large mount, or it can be laid face up and inked. Transfer the image by positioning your paper on top of the inked stamp and pressing evenly with your hand or a brayer.
Our rubber stamps are made in the USA from deeply etched, high-quality gray rubber backed with cling foam, ready to stamp straight from the package!
November 2023 Release - 5 3/4" x 5 3/4" rubber stamp