Skip to content
Free Shipping on US Orders $85+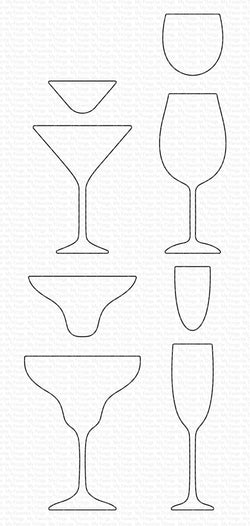 Long Stem Barware Die-namics
This quartet of glasses encompasses a range of fun and flirty drink options. Each glass assembly includes a vessel and separate insert to create the impression of the beverage within. Unleash your inner bartender by lining up a row of drinks on your card front bar top. Alternatively, use the In Good Hands Die-namics to give the drink a helping hand to hold it aloft. Cheers!
Die-namics, our very own exclusive American-made line of steel dies, work with a variety of die-cutting machines. Find your stack HERE.
July 2022 Release - (8) piece set
Martini glass 1 1/8" x 1 1/2"
Wine glass 3/4" x 1 7/8"
Margarita glass 1 3/8" x 1 3/4"
Champagne glass 1/2" x 2"