Release Replay: March 2018
Today our team is taking a fresh look at our most recent release with inspiring ideas and innovative takes on the complete collection. We love the opportunity to look at our products with fresh eyes, envisioning entirely new ways to showcase the possibilities they present. We can't wait to share our ideas with you!
Basic shapes are so incredibly versatile. Build patterns, use them for unique scene-building elements, or create simple layering pieces to highlight different card elements. Francine has combined die-cut triangles with blended ink triangles to create a masterful showcase for a straightforward stamped sentiment.
A variety of sizes are included in both the STAX and stencil versions of triangles so the possibilities are only limited by your imagination. Die cut some simple shapes in a variety of sizes and push them around on your card to create an endless array of designs.
Bold die-cut words provide a fun opportunity for integrating a sentiment into your scene. Vika used our newest Free with $60 Die-namics to create a perch for two bubble-blowing bunnies.
Think about how you can use words, stamped, or die cut, as a means to create interactive scene elements for your characters.Try using masking to allow critters to peek from "behind" stamped words or use characters to replace letters in your greeting!
This is just the beginning – keep on clicking to see how others on our team interpreted this month's replay.
Francine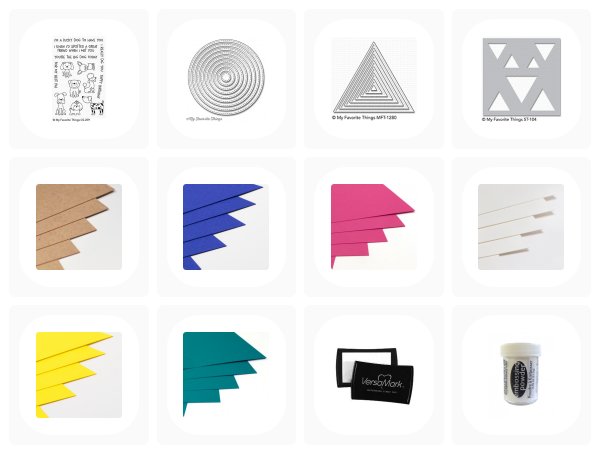 Vika